I'm just going to start off by saying today was a day and I'm glad I survived. My students were angels but there were just other things that I don't quite want to get into here at work that just made today awful. Luckily after a trip to my husband's work, where I enjoyed some broccoli cheddar soup and a baguette and a mint crumble cookie, I feel much, much better.
To celebrate surviving the day, I'm throwing a sale! :) Beginning tonight through tomorrow at midnight, everything in my Teacher's Pay Teachers store is 15% off!
Click on the picture to head to my store! There is no better time to purchase my best selling Telling Time to the Five Minute Activity Pack or my Valentine's Day math activities, than now! :)
A fun tag game has been going around the bloggy world and I've been tagged by several friends!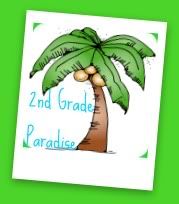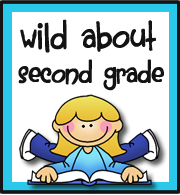 So here are the rules:

1. You must post the rules.
2. Post 12 fun facts about yourself on the blog post.
3. Answer the questions the tagger set for you in their post, and then create 12 new questions for the people you tagged.
4. Tag 12 people and link them on your post.
5. Let them know you've tagged them!
1. I'm an only child. I do have a brother and sister in law though. However, they live far away and I don't see/talk to them often.
2. I am the first person in my family to go to and graduate college. My dad paid for my entire college education and I'm so thankful!
3. My stepmom is 40 and my stepdad is in his 80s. Yes, I'm part of a true All-American Family. :)
4. I really love coffee. My favorite drink is a misto from Starbucks but since they are just steamed milk and coffee, I've been making them at home lately.
5. I was introduced to my husband by the grandfather of one of my former students.
6. I teach in the same district that I graduated from!
7. I come from a family of firefighters. My grandfather was a fire chief and my dad is the chief of the same department today. My uncles are firefighters. It ends with that generation though. I'm a teacher, one of my cousins is in sales, one is in radiology and two are hairdressers.
8. I pin a lot of organizational tips but organizing just doesn't come easy to me. It's something I really want to get better at.
9. I own a lot of TV on DVD. My favorites are King of Queens and the first three seasons of The Office, before it just got weird.
10. I started my masters in literacy three years ago and got bored and haven't taken a class since. I'm really intrigued by the educational media design and technology program through Full Sail, so I hoping to start again soon. My classes aren't a total waste, as I had to take 9 reading classes to get a limitation taken off my license, because I went to college in another state.
11. I'm a huge Ohio State fan. So I get lots of fun Ohio State gifts from my students!
12. I'm a coach with Girls on the Run and can't wait for our season to start! :) We meet to plan our season tomorrow! :)
Since I was tagged by four people, I'm going to answer four questions from each of you!
Starting with my bloggy BFF, Sandy!
1. Dogs or cats?

DOGS! I have the sweetest lab collie mix named Maddie! :)


2. Sweet or sour?

Sweet!


3. FRIENDS or Seinfeld?

FRIENDS! I can't stand Seinfield!

4. What's your favorite piece of technology? At home, I LOVE my Macbook. At school, my Smartboard. I also have an iPhone and adore it! :)
5. Do you have a social life? Yes but barely. This school year has been exhausting and I spend a lot of time planning and just detoxing on the weekends. I'm hoping for more balance next year!
6. Are you a phone talker? My husband lived in Atlanta for five months for work last year and we talked on the phone a lot. So I'm kinda over talking on the phone.
7. What place in the world would you most like to visit? My husband is Italian, so Italy!
8. If you could go back in time and meet one person, who would it be? Lucille Ball. I Love Lucy is one of my favorite shows of all time and I've read lot of biographies about her. I'd love to just have lunch with her. :)


9. What is the last movie you watched? Crazy, Stupid, Love
10. Do you get along with your colleagues? Kinda. I'm much, much younger and that can make planning difficult. They're very sweet though. My former teaching partner is one of my best friends! I can't wait to coach GOTR with her again!
11. Does your school encourage homework? What does your class do? Yes, my class does a packet. My friends do a little bit of reading, math and spelling a night.
12. If you could be someone else for the day, who would it be? I'd be one of my students, to experience what being in my class is truly like!
Opps! I forgot four questions from Stacy!
1. How long have you been blogging? I have been teacher blogging for a month. I food blogged for a year before starting a teaching blog.
2. What is your favorite flavor of ice cream? Graeter's Buckeye Blitz! Peanut Butter with HUGE chunks of milk chocolate. LOVE.
3. Who is your number one blogging addiction, as in, gotta' read their new post every day??
Um, this is really hard!!!!!!! I really love Kristin and Sandy!
Food Blogging Wise: Yes, I Want Cake and How Sweet Eats
4. Best find on Pinterest to date? (slightly selfish motivation)
Um, I really love Pinterest. But I'd have to say my favorite teaching pin lately is this. I can't wait to use it! My friends really need extra fact practice in the worst way!
I'm obsessed with
coffee and love my hubby, so I ADORE this Pin!
-------
Most of my bloggy friends have been tagged, so I'm going to break the rules and say "Tag, you're it, if you haven't been tagged!"
Here are your questions:
1. What is your favorite book?
2. If you could vacation anywhere, where would it be?
3. What is your favorite movie?
4. What is your favorite TV show?
5. Do you use the term soda or pop?
6. What is your favorite, I had a bad day pick me up?
7. What was your favorite grade in school?
8. Do you have any hobbies?
9. Are you a morning or night person?
10. Do you have any kids?
11. What is an item in your classroom that you can't live without?
12. What was your favorite TpT/TN purchase?
Okay, I think that's it friends! Have a great night! :)
I hope you all had a great day!