It's that magical time again, time for Farley's Currently.
Oh, and have you checked her new blog design? Oh my gosh, it's perfect!
It's so Farley in every single way!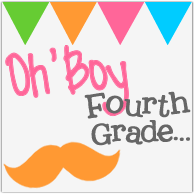 I really love June. It's my favorite month. It may or may not be because my birthday is in June, and I really love birthdays, especially my own. :)
So here's my currently....goodness I love these things!
Wish: Due to the fact we're building a house and my husband had some unexpected medical problems, we aren't going anywhere on vacation this year. Stinks, but sometimes that happens. I'm hoping on my husband's off days we can maybe do some "staycation" activities and visit local museums, amusement parks, etc.
Went: A year ago today we were in beautiful Southern California for my best friend's wedding!
Want: Since a big vacation will have to wait, I'd love to go to our favorite getaway together, Nashville, or to Chicago for a weekend.
If you haven't linked up, please do, I so love reading everyone's Currently posts! Of course, since it's the summer, I actually get to read them all! :)