Say what? It's time for Currently October already? I'm excited though, because I love getting to know more about my favorite teacher blogging pals. :) Plus it's the perfect excuse to postpone my huge pile of to dos in my teacher bag. Our lesson plan binders are being reviewed tomorrow and I've got some tidying up to do. :)
I love how Farley added a book section to this month's currently. Obviously, I LOVE seasonal literature. You can read how I use seasonal books to motivate my kiddos here. I have lots of seasonal books, but I'm pretty certain this is my favorite.
I have a love/hate relationship with Dav Pilkey. Love that he motivates my boys to read. Hate that he's the only author they want to read. Anyways, I just love this book and it's sweet story. :)
Head over to Farley's blog to link up/read all about what your favorite teacher bloggers are up to! :) Thanks so much, Farley!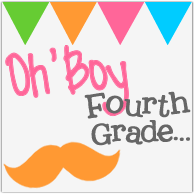 TGI almost Friday! :) I am so excited for a weekend of football. My district's homecoming is tomorrow, and well these boys play on Saturday.
I'm not ashamed to admit this, I have a total girl crush on Urban Meyer. :) Go Bucks! :)
Have a great night, friends!